Past President

Chrystal Montgomery, RVT, VTS-LAM, RLATG
Chrystal is a Project Management Coordinator for the CMF at Nationwide Children's Hospital and has worked in research for 20yrs working with mice, rats, dogs, chinchillas, frogs, swine, and non-humane primates. She graduated from Columbus State with a Veterinary Technology degree in 2000. In 2014, she received her BA in Business Management with a specialization in Leadership Management Chrystal has been a speaker at both the district and national AALAS levels as well as served as TBR at her district AALAS level and attended the National AALAS Leadership training.  She is a member of the Society of Laboratory Animal Veterinary Technicians and currently is the president for the Academy of Laboratory Animal Veterinary Technicians and Nurses and serves on the Exam Committee.
---
President

Victoria Elam, CVT, VTS-LAM
Victoria is a Research Specialist in Ned Kalin's Lab at the University of Wisconsin School of Medicine and Public Health-Psychiatry Department and has worked as a veterinary technician for over 40 years in a variety of positions such as the military, private practice, consulting, academia and research. Since 2003, she has worked with non-human primates, providing surgical/imaging anesthesia support and behavioral coding.   Victoria graduated in 1978 from Walter Reed Army Institute of Research (WRAIR) in Washington D.C., serving 4 years in the military as an AHT where she was in charge of the military working dog program, calvary horse health, wildlife rehabilitation and also clinical duties. In 1988 she became a CVT in the state of Wisconsin where she served as the President of the Wisconsin VTA in 2001.  As WVTA President, she was responsible for representing the organization to persuade the state legislature the need to institute continuing education requirements for CVT's to maintain their licenses.  Victoria traveled to China several times from 2007-2010 providing training and consultation in non-human primate anesthesia on a collaboration project for Parkinson's desease.  She is one of the founding members of The Society of Laboratory Animal Veterinary Technicians (SLAVT) where she held the office of secretary.  Victoria was also part of the organizing committee for The Academy of Laboratory Animal Veterinary Technicians and Nurses (ALAVTN), where she served as a member at large, President Elect and currently is serving as the President and Webmaster.
---
President Elect

Julie Avalos, RVT, VTS-LAM, CMAR, RLATG
Julie is the Manager, Veterinary Services at Cedars-Sinai Medical Center where she oversees a team of 5 credentialed vet techs, a large animal core surgical facility, and the Research Institute's Controlled Substance program. 
Julie started in the veterinary field during high school and obtained her RVT in 1996.  After 13 years in companion animal practice, she was introduced to lab animal medicine and can't imagine doing anything else. 
In October 2017 she sat for the Academy's inaugural exam and received the VTS-LAM (Nursing-Traditional Species) designation and in November 2018, CMAR. 
For the last 3 years, Julie has served on the Committee for Technician Awareness and Development (CTAD) with National AALAS and is currently the Past-Chair.  Through this committee, she has had the opportunity to share her experience in lab animal medicine with vet tech students across the country.
---
Treasurer

Beth Skiles, BS, RVT, RLATG, VTS-LAM
Beth graduated first with a BS in biology and went back to school to get her AS in Veterinary Technology, both from Purdue University.  She worked in a specialty hospital for 2 years before moving on to become staff at Indiana University School of Medicine as an Animal Health Technician working with mice and rats.  
Beth has been a member of the ALAVTN Finance/Treasury committee and is now not only a mentor for the Academy but also a great speaker for Vet Tech programs.
She is active in several organizations including ALAVTN, SLAVT, NAVTA, AALAS Indiana Branch, IVTA, AALAS OLC. 
---
Member At Large
Phillip Sullivan, MLAS, RVT, VTS-LAM, RLATG
Phillip is currently the veterinary services manager at Duke University Medical Center. He has over 15 years in the veterinary field ranging from general practice, oncology, emergency, and laboratory animal medicine. Phillip graduated from the veterinary technology program at Northern Virginia Community College, he then went on to earn his bachelor degree in biology from George Mason University, and his Master of Laboratory Animal Science degree from Drexel University. Phillip has a variety of experience in the laboratory animal field including compliance, training, management, facility planning, and starting an animal care and use program from scratch. Phillip is the past-president of the Academy of Laboratory Animal Veterinary Technicians and Nurses and served as the inaugural president of the Academy.




---
Member at Large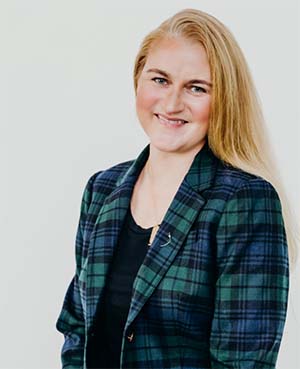 Summer Boyd, MS, RVT, VTS-LAM, RLATG
Summer is currently the IACUC Coordinator at the University of Houston in Houston, TX. She has over 21 years in the veterinary field, with 17 of those years within laboratory animal medicine. Her experience ranges from clinical medicine, training/education, and research compliance. Summer graduated from Morehead State University with her AAS in Veterinary Technology, moved on to Purdue University, where she graduated with her BS in Veterinary Technology and her MS in Agricultural Education. She is a Midwest girl at heart, as she is from Northern Indiana. Summer is involved with AALAS, LAWTE, SLAVT and is a graduate of ILAM.





---
Member at Large

Laura Ruterbories, BS, RVT, RLATG, VTS-LAM
Laura Ruterbories is a Research Technologist at the North Carolina State University College of Veterinary Medicine, splitting her time between research in emergency and critical care and neuro-oncology/neuroimmunology.
Laura has extensive experience working with a wide variety of animal species, including both traditional laboratory animal species like pigs, dogs, and rodents, as well as less traditional species like sea turtles, whales, and sharks.
Laura earned the title of Veterinary Technician Specialist in Laboratory Animal Medicine in 2019, becoming the first person in the state of North Carolina to have earned this credential through the entire application and testing process.  
Laura is an active member of the ALAVTN and is currently serving as a Member at Large for 2020-2021.